SUSTAINABLE SINCE THE BEGINNING
Since its beginnings as a value-oriented family business more than 80 years ago, Kärcher has developed into a global brand that places three strong attributes in the hands of its clients: top performance, innovation and quality. Here you can find a brief tour of our corporate history and a selection of our awards. In addition, you will find our code of conduct as well as the organizations and initiatives with whom we work towards our goals in sustainability.

Our Strategy
"Kärcher is a benchmark in terms of sustainability in the cleaning market, with the highest levels of customer perception and customer satisfaction." This summarises our sustainability management goal. In order to realise this vision in practice by 2020, the Kärcher Group has set strategic sustainability goals. Based on the results of a stakeholder survey, the 2014 sustainability programme, "Sustainability Excellence", was adopted for the subsequent years. It includes 14 overarching objectives for the entire group that divide into the following six action areas:
Responsibility for the environment

Product responsibility

Responsibility for the supply chain

Responsibility for the company

Corporate social responsibility

Responsibility for employees
Associations and Initiatives
Signing of the Paris Pledge for Action for climate protection
As globally active companies, Kärcher and several hundred other companies have signed the Paris Pledge for Action. Politicians were urged to take consistent measures against climate change and greenhouse gas emissions during the UN Climate Summit in 2015. A call was made for an ambitious, stable and equitable global agreement on climate change. The aim is to invest in low-emission products, services, technologies and infrastructures in order to ensure sustainable growth and support the target of keeping global warming below 2° Celsius.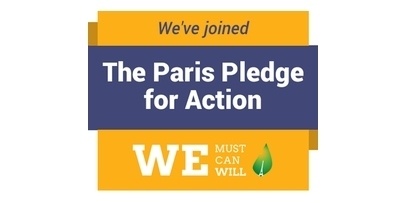 Member of the UN Global Compact
As a participant in the UN Global Compact we have committed to observing ten universally-recognised principles in the areas of human rights, labour, environmental protection and anti-corruption in our business processes and strategies. This means that we pledge ourselves to these principles, support them and put them into practice. The United Nations Global Compact is a strategic initiative for companies. With their help the business world can act as an important driving force in globalisation, contributing to the development of markets and trade relations in technologies and finance to benefit all economic zones and societies.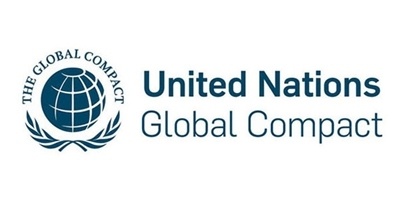 Partner of the VDMA's BlueCompetence sustainability initiative
The BlueCompetence initiative has set itself the goal of emphasising the sustainability expertise of machine and system engineering, to actively promote and provide sustainable technologies. BlueCompetence defines transparent and reliable sustainability criteria and standards, which we as a partner fulfil. The initiative thus facilitates orientation and gives all people security in seeking sustainable solutions, products or companies.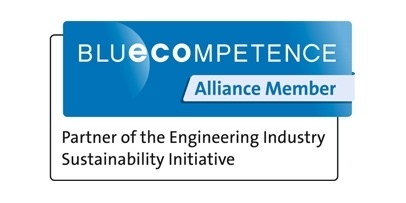 Human rights and compliance with the law
We respect human rights and in all countries the respective laws, values, standards and social systems.
Discrimination
We do not tolerate any kind of discrimination with regard to sex, age, race, nationality, disability, social origin and sexual orientation. We support equal opportunity.
Child labour
We condemn child labour and observe the legal regulations for the minimum age of employees.
Forced labour and punishment
We condemn forced labour and the physical punishment, threats and harassment of employees.
Corruption
We condemn any kind of corruption.
Freedom of association
We recognise the right of our employees to freedom of association. We work together on a basis of trust with employee representatives.
Fair wages and working hours
Wages and social contributions comply with the minimum statutory requirements applicable locally.
Health and safety
We protect our employees against hazards at the workplace and support health promoting measures.
Environmental protection
We design our products, services and processes to be environmentally compatible. Wherever we are active, we comply with environmental requirements and use natural resources responsibly.