Vacuum cleaners
It doesn`t matter whether you have a large or small living or storage space, are single or a family, or want a vacuum cleaner that comes with or without a filter bag - at Kärcher, you can find the vacuum cleaner that meets your needs perfectly and will ensure an atmosphere of wellness.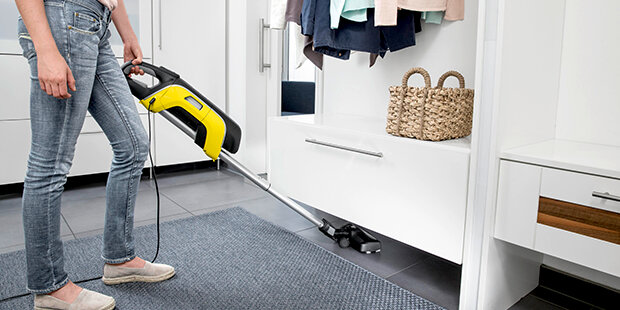 Small vacuum cleaner, great performance: This vacuum cleaner category is perfect for small households with limited storage space who do not want to compromise on excellent cleaning performance.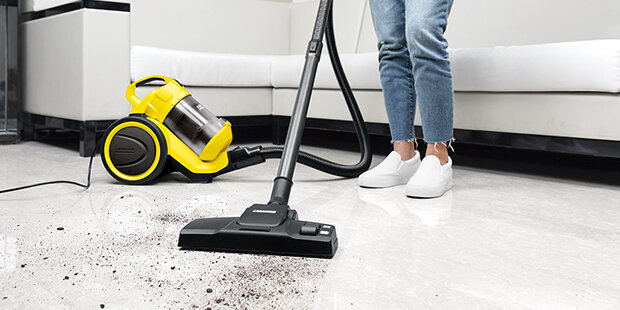 Multi-cyclone technology instead of a vacuum cleaner bag: The ideal vacuum cleaner for those who can do without buying and changing filter bags.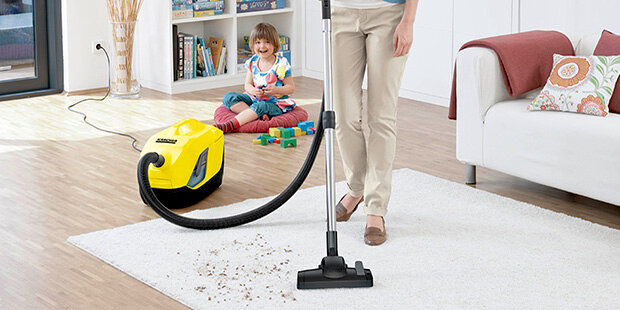 Letting allergy sufferers breathe deeply: the Kärcher vacuum cleaner with innovative water filter technology, for clean floors and fresh air at the same time.